We Help You Know All About Your Payroll
PayMate Provides All The Information You Need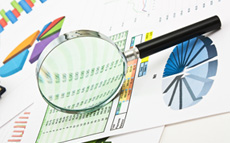 Payroll reporting has been revolutionized. With PayMate, you have easy and convenient access to your payroll data. We offer hundreds of reports providing comprehensive and customizable information to review every aspect of payroll. You can receive hard copy reports in your PayMate Report Package, or view and/or create hundreds of payroll reports and custom reports right from your computer with Employer OnDemand or Online Reports.
Reports can be generated and sent automatically on a custom frequency for the current pay date, month, quarter and year to date. For example, the system can automatically send a quarter to date payroll register on the last pay of the quarter. Not only can the entire payroll package be sent electronically, a single report can be sent electronically.

Print your payroll package
Access hundreds of optional reports by any date range
Create and save report templates
Import your General Ledger into QuickBooks® and virtually any other accounting package
Employee Detail
Change/Audit Reports
Job Costing
EEOC
Labor Distribution
Paid Time Off Detail
Timekeeping
Customizable Reports
Restaurant Reporting
Federal Certified Payroll Report
Export in numerous formats
Free Quote
How serious are you about being successful?
Your success is our top priority.