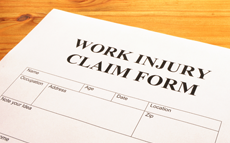 Managing workers' compensation premium payments is one of the many challenges small and midsize businesses face. To help business owners address this challenge, we have teamed with many insurance carriers to offer workers' compensation premium-calculation and payment services to our payroll clients. With this service, premiums for a workers' compensation policy from one of our partners is calculated automatically and paid each payroll date. Because premiums are calculated based upon actual payroll, this automated payment service helps employers to better manage their cash flow. The use of our Workers' Compensation Service helps you avoid the need for large up-front premium deposits or finance charges and helps to minimize those unanticipated, large year-end audit adjustments due to inaccurate payroll projections.

Better Cash Flow Management For Your Business
No down payment
Workers' Compensation premiums calculated on actual payroll
Automatic premium payment with each payroll, no checks or monthly bills
Eliminate or reduce large year-end audit adjustments
Benefits Administration For Your Business
Competitive insurance rates
Innovative products
Free responsive insurance consultation
24-hour toll-free number to report claims
Get A Free Quote Now
How serious are you about being successful?
Your success is our top priority.